Sunshine Coast SMSF Solutions.
Responsible advice and ethical management of your personal superannuation fund.
People are beginning to realise the advantages of making their own investment decisions and taking control of their retirement strategy.
An increasingly popular way of doing this is by setting up a self managed superannuation fund (SMSF).
An SMSF gives members of the fund control over specific investment choices involving their superannuation. They can tailor their own investment strategies and select specific assets such as listed securities, managed investments, cash and term deposits, international equities, instalment warrants and so on.
How can we help?
Sunshine Coast SMSF Solutions offers a variety of services for SMSFs, including structure, setup, advice, rollovers, investments, administration and compliance.
We have investment advisers who specialise in superannuation and a technical research team that provides updates and support on the latest in superannuation developments.
Sunshine Coast SMSF Solutions can advise on numerous aspects of the Self Managed Super Fund (SMSF) process. These include:-
Establishment of a SMSF;
Structuring an appropriate investment strategy that meets the financial needs of the members;
Investment recommendations and implementation including ongoing portfolio advice;
Contribution Strategies;
Rollovers in and out of the Fund (including inspecie transfers where applicable and allowed);
Life Insurance and Income Protection Insurance held within the Fund;
Estate Planning including Binding Death Nominations and/or Reversionary Pensions;
Limited Recourse Borrowing Arrangements including the purchase of properties within the Fund;
Winding up of SMSFs;
Need help and would like to know more?
Call Sunshine Coast SMSF Solutions for assistance on (07) 5451 6888 or send us an email.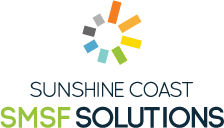 Sunshine Coast SMSF Solutions
Suite 8
61- 63 Primary School Court
PO Box 6070, Maroochydore,
BC QLD 4558
Phone: +61(0) 7 5451 6888
Fax: +61(0) 7 5451 6809
E-Mail: info@sunshinesmsf.com.au
Information submitted in this form will not be supplied to a 3rd party. For more information view our privacy policy.
Sunshine Coast SMSF Solutions