Ongoing Compliance and Accounting
Holmans can be an effective partner in advising and supporting your tax and financial management needs. Holmans are advisers, who look to tailor practical solutions for personal, family and business dealings based on our long association with monitoring industry trends and dealing with local business matters.
Holmans can provide you with a complete accounting, taxation and business support service that integrates with your wealth creation goals.
Holmans have extensive experience to resolve all taxation, accounting and business-related issues varying from simple to the complex. The Holmans team will invest the time to look into your business to develop solutions to maximise your tax position, minimise cash flow impacts and simplify your compliance requirements.
Listed below are the services offered. This list is by no means exhaustive, and Holmans team of friendly staff are more than happy to talk about any services not listed here that you might require.
Accounting
Taxation
Accommodation & Tourism

Management Rights
Useful Links
Seminars

Health & Medical
Small to Medium Businesses
Cloud Accounting
Consultancy & Advisory Services
Need Help or want to know more?
Call Holmans for assistance on (07) 5430 7600 or visit their website.
Important Information
Count Financial Limited is responsible for financial planning advice provided by Sunshine Coast SMSF Solutions as an Authorised Representative. Please refer to the Financial Services Guide (FSG) for the scope of my authority under Count Financial Limited. Count Financial Limited is not affiliated with nor does it endorse other business activities conducted by advisers of Sunshine Coast SMSF Solutions.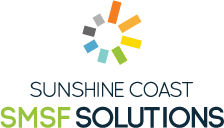 Sunshine Coast SMSF Solutions
Suite 8
61- 63 Primary School Court
PO Box 6070, Maroochydore,
BC QLD 4558
Phone: +61(0) 7 5451 6888
Fax: +61(0) 7 5451 6809
E-Mail: info@sunshinesmsf.com.au
Information submitted in this form will not be supplied to a 3rd party. For more information view our privacy policy.
Sunshine Coast SMSF Solutions